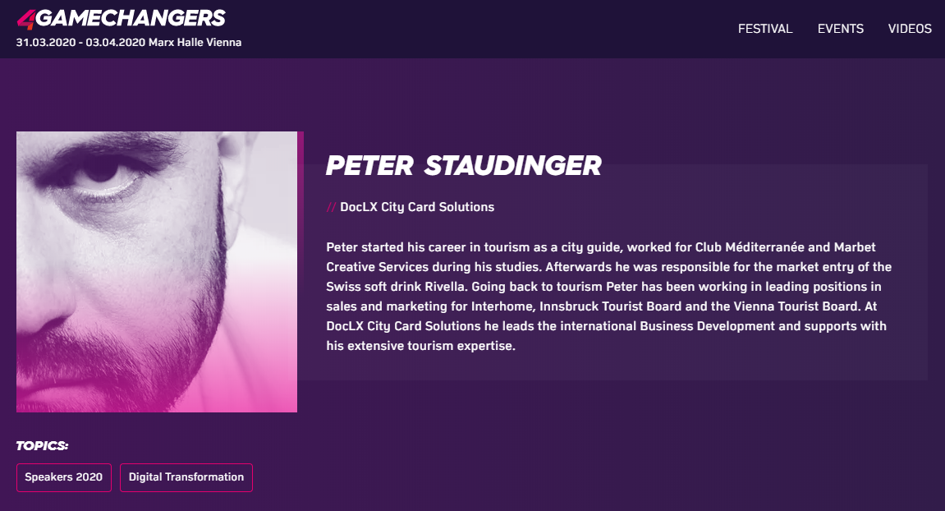 DocLX speaks at 4gamechangers festival in Vienna 2020
Peter is going to speak at the 4gamechangers festival on 1.of April 2020 in Vienna. This festival is for companies and people how do innovative business and want to push forward.
Beside the multiple award winner and Hollywood actor George Clooney and the chancellor of Austria Sebastian Kurz also Peter is going to take place at the panel of "Tourism of the Future".
DocLX attends the ITB Travel Trade Show in Berlin
Peter is going to attend the Travel Show the 4th and the 5th of March 2020. He will inform and show our city card solution to cities and reggions.
If you want to get into contact with him, please contact us under office@citycardsolutions.com.
See you there.
Date: 12th of February 2020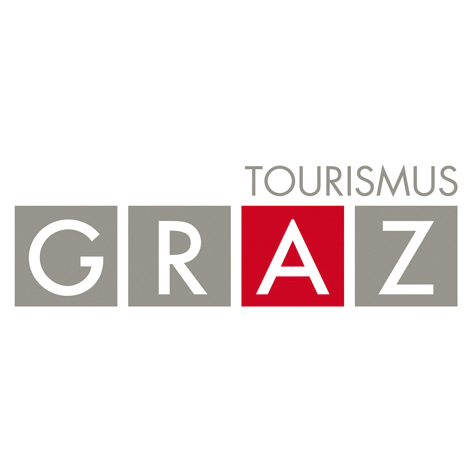 Graz Tourismus goes City Card
We are happy to announce that DocLX City Card Solutions is going to support Graz Tourismus to create the digital Graz Card.
Vienna remains the world's most liveable city
Quality of life is up overall, though pollution and political unrest have reduced living standards in some metropolises
Overall, scores have gone up since last year. In all, 27 cities have become more liveable by the EIU's reckoning, whereas 15 saw their scores fall. The biggest improvement came in San Juan, the capital of Puerto Rico, which rose 20 places to 69th—but that owed much to investments in health care and infrastructure after the devastation wrought by Hurricanes Irma and Maria in 2017. Sydney, the only climber in the top ten, went up by two places thanks to an improvement in its environment score. The Australian city is working to combat the impacts of climate change, outlined in its "Sustainable Sydney 2030" strategy. By contrast, worsening air pollution caused New Delhi to drop six places to 118th and Cairo to fall two places to 125th.
Source: https://www.economist.com/graphic-detail/2019/09/04/vienna-remains-the-worlds-most-liveable-city
Date: 4. Sep 2019
Smart City Conference in Croatia
The Smart Cities & Urban Technologies economic mission took place in Rijeka on Wednesday, 8 May 2019 and in Zagreb on Thursday, 9 May 2019, and was organized by the Austrian Foreign Trade Center Zagreb in partnership with the cities of Rijeka and Zagreb. The aim of the economic mission was to exchange experiences and know-how and to connect Croatian and Austrian companies, cities and institutions. As part of the economic mission, Austrian companies presented their technologies and solutions, while innovative Croatian companies and start-ups presented their innovations and projects. This was followed by B2B appointments of Austrian and Croatian companies. Representatives of the city of Rijeka presented the strategic plan "Rijeka – Smart city 2019 – 2020". In Zagreb, representatives of the city office presented "Zagreb Smart City". With this event, the presentations of Urban-Technology solutions and Smart City strategies created a basis for cooperation between Austrian and Croatian innovative companies, cities and institutions as a prerequisite for even better economic relations between the two countries.
With the further development of a City Card in the context of a smart city strategy, Peter Staudinger from DocLX explained to the attendees the essential advantages for the residents and the guests. The interest in this solution, as well as its application possibilities in terms of a smart city solution, were very high.
Source: Austrian Foreign Trade Center Zagreb
Publishd: 16. May 2019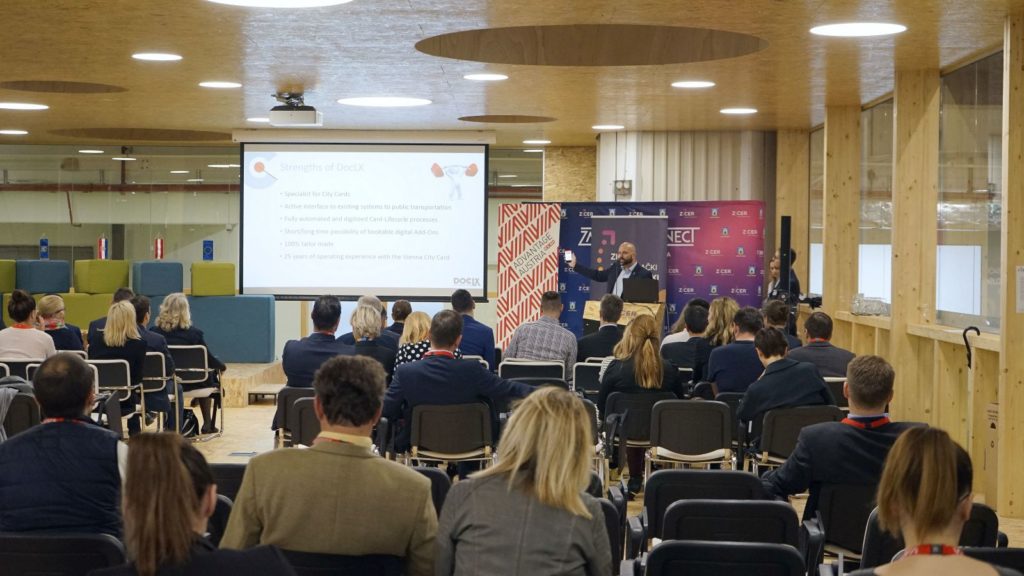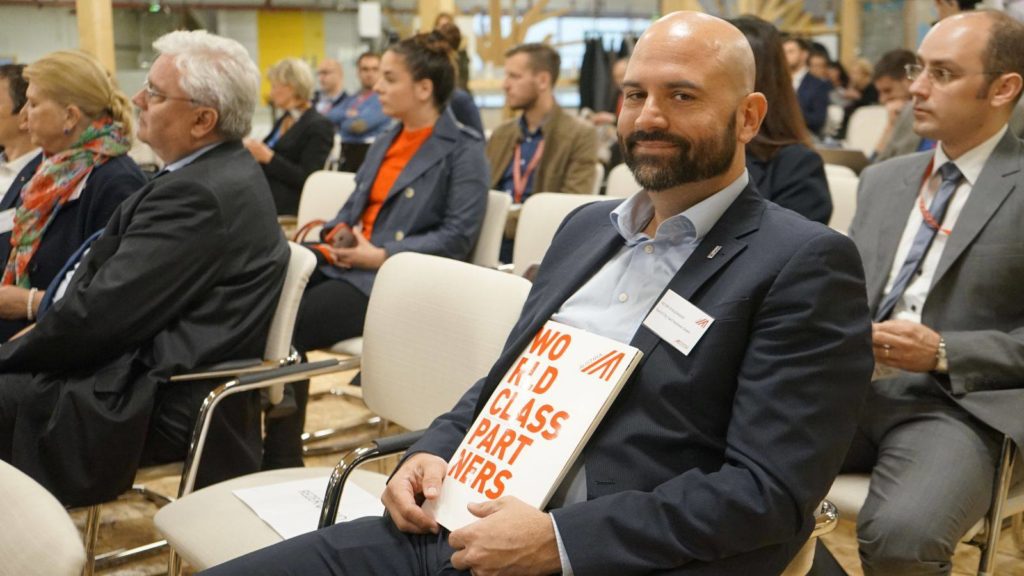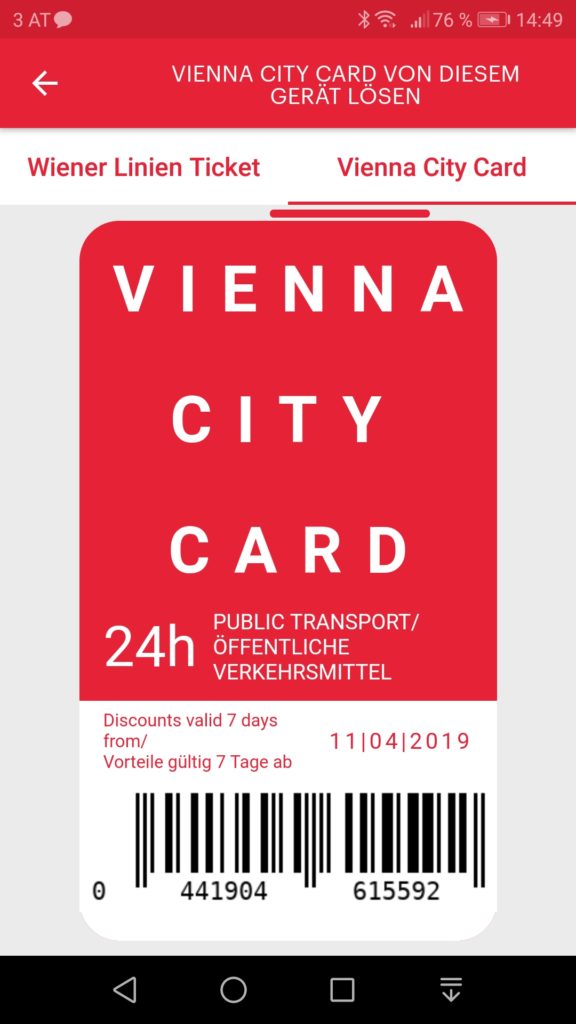 Relaunch of the Vienna City Card: Digital Add-Ons
The new Vienna City Card also offers full mobility for families: in addition to the basic ticket with free travel on Wiener Linien for 24, 48 or 72 hours, a "Transfer"  module to and from the airport can be booked, with two children even until their 15th birthday ride for free. The airport transfer is valid for 7 days, can be used several times and can be used on all public transport that serves the Vienna International Airport by rail or bus. These include the City Airport Train (CAT), the ÖBB Railjet (1 Class at no extra charge), the S7 train and the Vienna Airport Lines. Also included is the City Check-in in Vienna Mitte.
In addition or as an alternative, the "Tour" module can be purchased, which includes a 24-hour Hop-On Hop-Off ticket at Big Bus Vienna and a guided city walk. More than 200 price advantages valid for 7 days. All price advantages offered by the Vienna City Card can be redeemed during the entire stay in Vienna (maximum of one week). Holders of the Vienna City Card enjoy discounts on numerous museums, sights, concert and theater performances, shops, restaurants and leisure activities for the whole family.
The top version is called the Vienna City Card "Transfer+Tour" which combines the two previous Add-Ons.
These Add-Ons can be easily be booked on each card number either on a physical card, print@home or in the ticket app. Very easy and super fast for the customer.
Source: https://b2b.wien.info/de/presse/unternehmens-presse-info/2019/vcc-2019
Publishd: 11.April 2019
Digital Impuls Award – 2. Place
For the first time, #DIEPRESSE and #DreiBusiness awarded the recently launched Digital Impuls Award for successful digitalization solutions: The award aims to give companies the opportunity to present their projects to a broad public.
The Digital Impulse Award is aimed primarily at local small and medium-sized enterprises that plan concrete digitization projects or are already busy with their implementation.
Under the patronage of Federal Minister Dr. Margarete Schramböck, the jury – consisting of Dietmar Rößl, Head of the Institute for SME Management at Vienna University of Economics and Business, Andreas Tschas, Head of the Digitization Agency, Jan Trionow, CEO of Drei and Herwig Langanger, Chairman of Die Presse Management – the lucky first Digital Impulse Award winn
Out of from more than 100 submissions DocLX City Card Solutions GmbH became second in the catregory "Small sized enterpreises".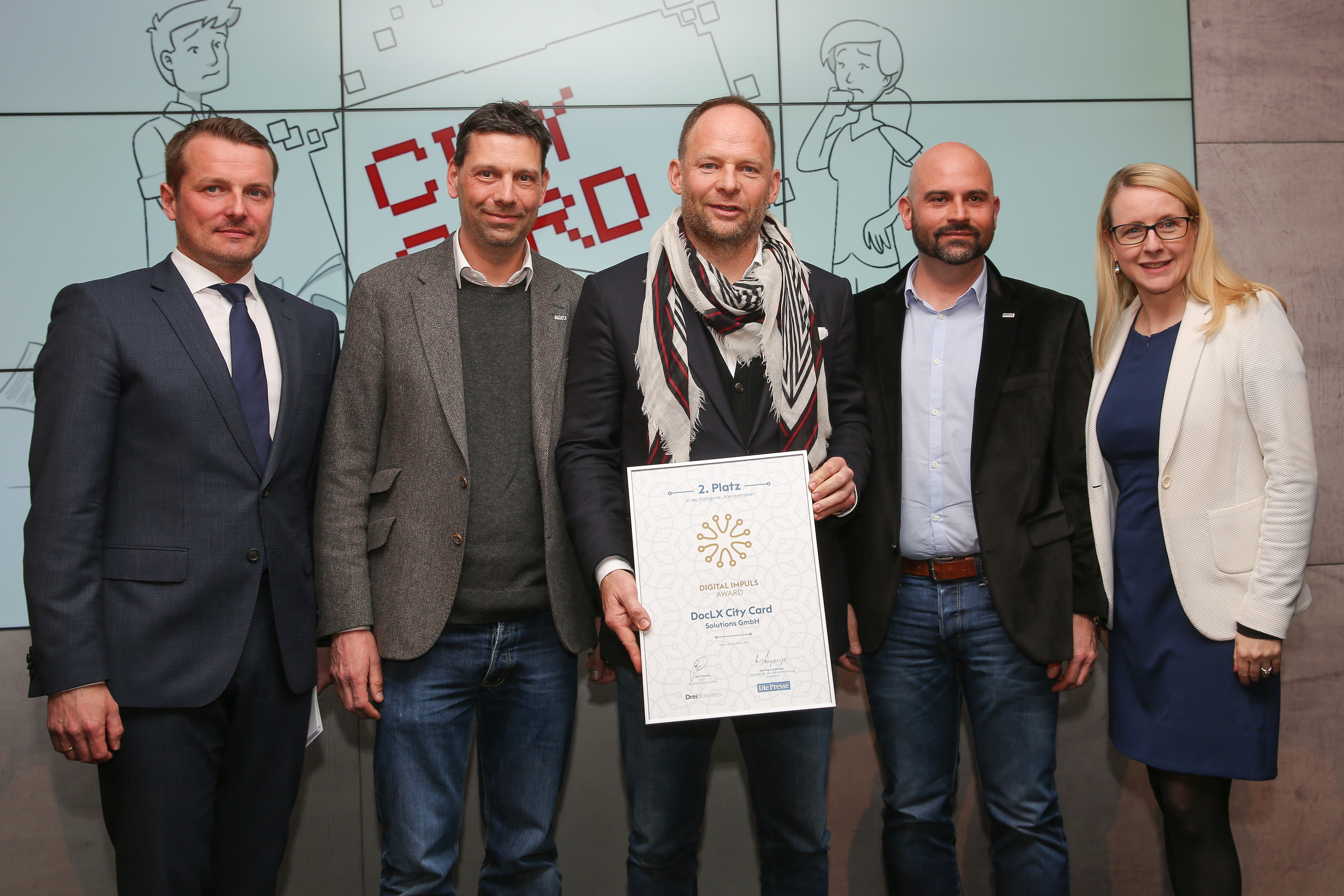 Picture: Herwig Langanger (Die Presse), Mark Schilling (DocLX, Managing Director), Alexander Knechtsberger (DocLX, Owner), Peter Staudinger (Head of Business Development), Margarete Schramböck (Federal Minister)
Photo Credit: Günther Peroutka
22 of March 2019
Funds of the European Union for digitalisation in tourism
The European Commission has implemented several actions to boost the competitiveness of small businesses in the European tourism sector, integrate them into global digital value chains, and improve their ability to create more jobs.
Actions to help tourism businesses go digital
Live events on digital tourism
This pilot series of webinars is designed to provide guidance on digital issues to small and medium-sized enterprises (SMEs) in the tourism industry. Led by industry experts, the webinars examine recent trends in tourists' use of technology to discover, plan and share their travel experiences.
Topics covered include:
digital marketing strategy;
online reputation and use of social media;
m-tourism (use of smartphones throughout the entire customer experience).
Digital Tourism Network
A Digital Tourism Network has been launched that will comprise representatives from the industry and EU countries to discuss how to boost the innovation capacity of tourism entrepreneurs, especially SMEs. The work of the Network will feed into the tourism policy priorities announced by Commissioner Elżbieta Bieńkowska.
The Network will:
serve as a forum to brainstorm on challenges and opportunities for digital tourism businesses, such as regulatory fragmentation, ensuring a level playing field, big data ownership and access to technology;
help shape new actions designed to increase the uptake of digital technologies by the tourism sector and improve SMEs' inclusion in the global digital value chain;
serve as a contact point for their respective networks, including for example, technology providers, online tourism actors of all sizes, traditional tourism service providers, digital policy influencers and public administrations.
The tourism representatives will come from the public and private sector, from both digital and non-digital backgrounds.
Tourism Business Portal
The Tourism Business Portal is a one-stop-shop to improve the establishment, management, promotion, and expansion of businesses. It includes plenty of articles, tutorials, online tools, and links to best practices to help entrepreneurs learn about the management of a tourism business in the digital era.
Aims of the actions
strengthen the skill base of tourism SMEs, whose growth potential is often unexploited due to limited access to life-long learning and awareness of developments in the smart use of technologies;
include small businesses in the digital value chain by:

helping with the design of tailored digital solutions for the tourism industry;
offering a chance to take full advantage of the opportunities of the digital market to increase competitiveness;
providing access to new business opportunities and new markets to increase visibility and revenues;

boost the ICT-driven innovation potential of tourism SMEs and empower tourism entrepreneurs in online marketisation.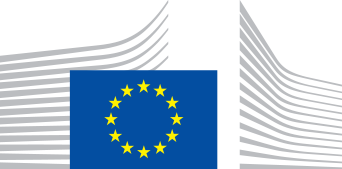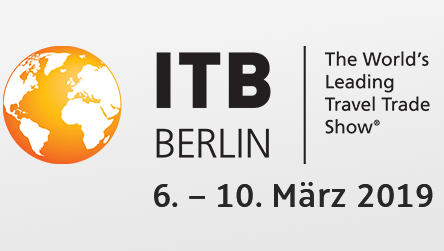 Meet us at ITB
DocLX is going to asttend the ITB in Berlin from the 6th to 7th of March 2019 in Berlin.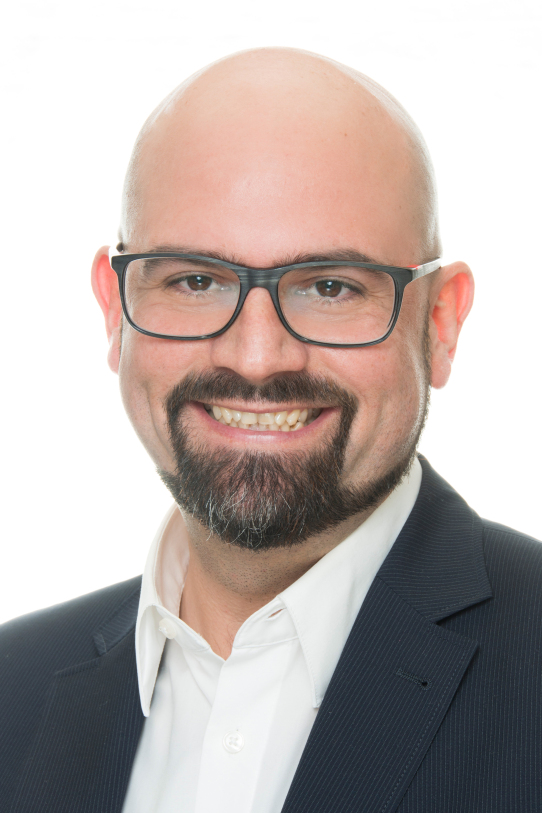 Peter is happy to make an appointment with you. Please contact him directly on his mobile phone +43 664 350 85 15 or write him a email: peter.staudinger@citycardsolutions.com
We can really be together, digitally
The growing ubiquity of high-speed internet, particularly the acceleration of mobile internet, is driving live interactive experiences online and facilitating collaboration on large files instantly. From dating to education, we have grown to expect more authentic, life-like interactions online. As our technological capabilities and comfort using them grow, so will the range of things we can do Digitally Together. Our growing comfort with sharing our friends, location and activities online will only lead to the development of new ways to engage. As our technological capabilities and comfort using them grows, so will the potential of what can be created or experienced together, remotely.
Source: Euromonitor International
Publish: 24. Feb 2019